Stainforth hit-and-run dashcam released in anniversary appeal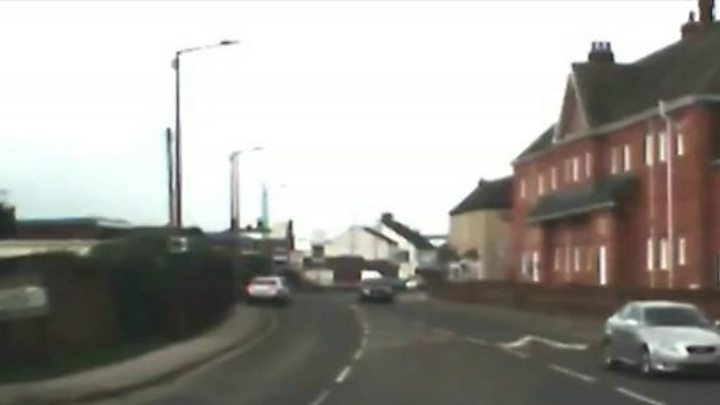 Dashcam footage of a pedestrian who was hit and killed by a car a year ago has been released to try to encourage the driver to come forward.
Susan Gravel, 62, was run over by a grey BMW 5 Series while walking along Station Road in Stainforth, Doncaster, on 11 March and later died in hospital.
The car failed to stop and was found abandoned 14 miles away in Goole.
As the first anniversary of her death approaches, her family hoped the film may jog a passer-by's memory.
Read more stories from South Yorkshire
The footage, released by South Yorkshire Police (SYP), shows Mrs Gravel being thrown into the air by the impact. It is too graphic to be shown in full.
Claire Gravel, her daughter, said: "Despite it being very sensitive and likely to upset viewers, particularly those who knew mum, we need to bring this case back into the light, as the driver has not yet been brought to justice.
"The driver of the car left mum lying in the road without a second thought for her wellbeing and we can only hope that the driver or someone who knew them does the decent thing and comes forward."
Insp Richard Hunter, of SYP, said: "It's deplorable that someone would leave the scene of a collision, let alone one where someone was fatally injured. The driver needs to face justice."