Rotherham child sex abuse: Inquiry finds 100 more potential victims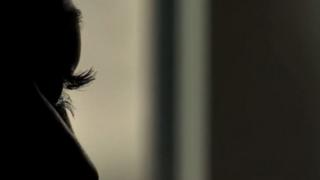 The number of potential victims of child sexual exploitation in Rotherham has risen to more than 1,500, the National Crime Agency (NCA) has said.
A report published in 2014 estimated 1,400 children were abused in the South Yorkshire town between 1997 and 2013.
The NCA, which is carrying out an independent inquiry, said the figure had risen to 1,510 and that at least 1,300 were female.
It said it had identified 110 suspects and six trials were listed for 2018.
Read more stories from across Yorkshire
The inquiry, named Operation Stovewood, is being conducted at the request of South Yorkshire Police.
It has an annual budget of £6.9m and is 85% funded by the Home Office with the rest paid by South Yorkshire Police.
At a briefing, NCA senior investigating officer Paul Williamson said his team was actively engaged with more than 260 victims, and 144 officers were working on 34 distinct investigations.
Mr Williamson said he hoped to increase his team to up to 250.
The officer said the "momentum and pace" of the investigation was increasing. But he said progress was necessarily slow because many victims were extremely vulnerable.
"We will not falter in our commitment as an agency to this task," said Mr Williamson. "The identification and bringing to justice of offenders is what what we'll be judged on."
To date, four people have been convicted in relation to Operation Stovewood, the latest being former taxi driver Asghar Bostan, who was jailed for nine years after being found guilty of raping a teenage girl.
The NCA said the inquiry had been complex and the team had now worked through 16 years' worth of material, covering the period between 1997 and 2013.