HMP Lindholme: Report finds organised crime and drug use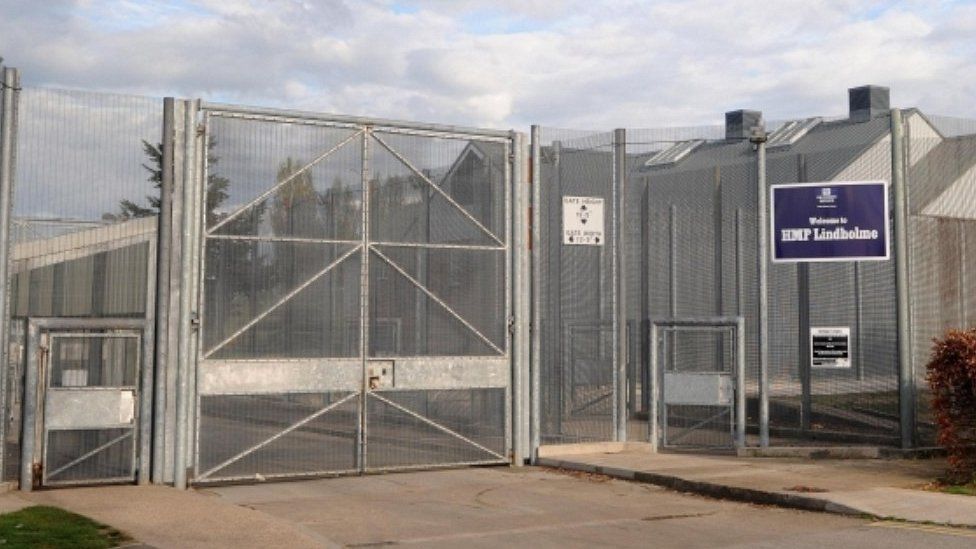 "Shocking" levels of drug use at a jail are due to the large number of inmates connected to organised crime, prison inspectors have said.
About 200 of its 1,000 prisoners with organised crime links "continue to ply their trade", inspectors found.
And they have questioned whether HMP Lindholme, near Doncaster, was a suitable place for such inmates.
Her Majesty's Prison and Probation Service said it was working to disrupt organised crime gangs.
The report of an inspection in October said the threat posed to inmates by illicit drugs "remained severe".
HM Chief Inspector of Prisons Peter Clarke said more than two thirds of prisoners claimed it was easy or very easy to get hold of drugs.
"A shockingly high 27% said they had developed a problem with drugs since being in the prison," he added.
The Category C prison is on a former 40-hectare (100-acre) RAF airbase which inspectors said had a lengthy perimeter that was "difficult to defend".
"When this is combined with the linkages of so many prisoners to organised crime and their obvious resourcefulness in getting large quantities of drugs into the jail, it means that further progress will be difficult to achieve," Mr Clarke said.
"There is a question to be asked as to whether Lindholme is actually a suitable establishment in which to hold its current population given the apparent intractability of the problem."
Nearly all prisoners are serving more than four years and about a quarter are serving more than 10-year sentences.
The report noted that although HMP Lindholme is classed as a working prison, a quarter of inmates are locked in their cells during the day.
The inspectors said there had been improvements at the jail since its last inspection and found positive aspects in the prison's approach to equality and diversity, and a good response to alleged discrimination.
Michael Spurr, chief executive of the Prison and Probation Service, said: "We are working closely with the police and National Crime Agency to manage and disrupt organised crime gangs and the prison has a coherent strategy to tackle violence and to improve safety."
Related Internet Links
The BBC is not responsible for the content of external sites.