Art projects marks Kes 50th anniversary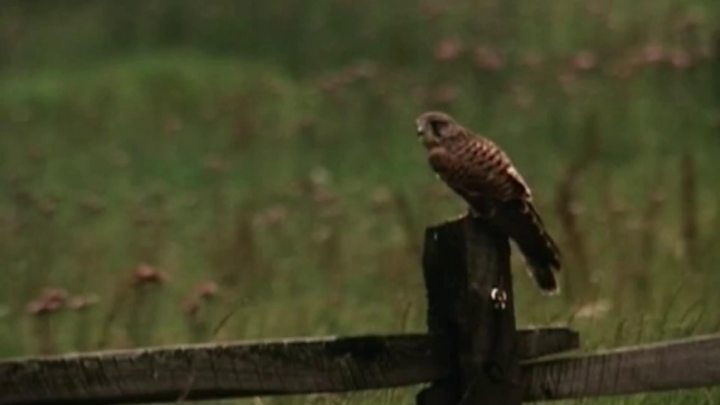 Copies of the book which inspired the 1969 film Kes have been given out to mark the novel's 50th anniversary.
Barry Hines's A Kestrel for a Knave was published in January 1968 and later adapted for the big screen by Hines and Ken Loach.
Fifty copies were given out in Hines's hometown of Hoyland, near Barnsley.
The book, which tells the story of a working class boy who finds and trains a kestrel, has been described as "Yorkshire's Moby Dick".
More stories from across Yorkshire
Copies of the book were handed out as part of the Kes 50 project organised by artists Patrick Murphy and Anton Want. The pair hope to create a series of artworks for an exhibition in 2019 marking the 50th anniversary of both the book and film.
Mr Murphy said: "We really want to celebrate the fact that it is such an internationally well know work.
"The ultimate aim is not for people to keep the book but to pass it on after they have read it.
"It's a fresh way of challenging people to reaccustom themselves with it."
Hines, who went on to write several novels and TV films, died in 2016 aged 76.
Following his death Barnsley-born poet Ian McMillan said: "It was our Moby Dick.
"It taught us that people from around here can write, that the places we live in can be fit places for literature."
Dr David Forrest, from the University of Sheffield, said: "A Kestrel for a Knave is about the politics of education, about what, how, and why we learn.
"It also reminds us that the circumstances of our background determine our life chances - that class matters. Its themes are just as relevant five decades on."