Rotherham children's services 'transformed'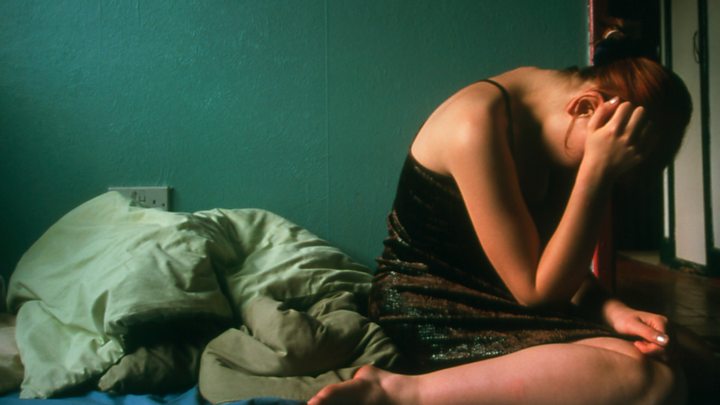 Children's services once mired in a child sexual exploitation scandal have been "transformed", government inspectors have said.
Rotherham Council has been given an overall "good" rating following an Ofsted inspection in November.
The service had been judged to be failing following 2014's Jay Report, which found up to 1,400 children were sexually abused between 1997 and 2013.
Ofsted said the authority had made "significant improvement".
More stories from across Yorkshire
"The local authority has taken a systematic and rigorous approach to improvement since the last Ofsted inspection in 2014 which identified widespread and serious failures," the inspectors said.
"The quality and impact of services for children are transformed."
Children at risk of sexual exploitation were identified and received an "effective multi-agency response to protect them", inspectors said.
In the wake of the Jay Report the government took control of the authority in February 2015.
Some services - though not those for children - were returned to local control in 2017.
Children's Commissioner at Rotherham Council, Patricia Bradwell, said: "The council and its partners have worked very hard to change outcomes for children, young people and families and I am delighted that this hard work has been recognised in this way."
Ofsted added the culture at the council was one of "openness and transparency" and staff were dedicated to improving the lives of children and young people.
Ailsa Barr, a social work manager at Rotherham Council, said: "Keeping children safe is the whole council's business, not just children's services' business.
"That means there is good training for staff, there is good investment in children's services by the council, even in times that are incredibly difficult."
She added: "Child sexual exploitation was not understood in the way that it is understood now, and across the country improvements have been made and it's taken travesties like in Rochdale, Rotherham and other parts of the country for it to become a national focus."
Gordon Watson, deputy leader of the council, said he was grateful to staff for helping to bring about the improvements.
"Three years ago we let the children of Rotherham down, and we are truly sorry for that," he said.
"We pledged to use the Ofsted report to examine and improve culture and practice across the organisation and this new report hopefully shows we have done just that."