Sheffield Hallam MP Jared O'Mara to resume duties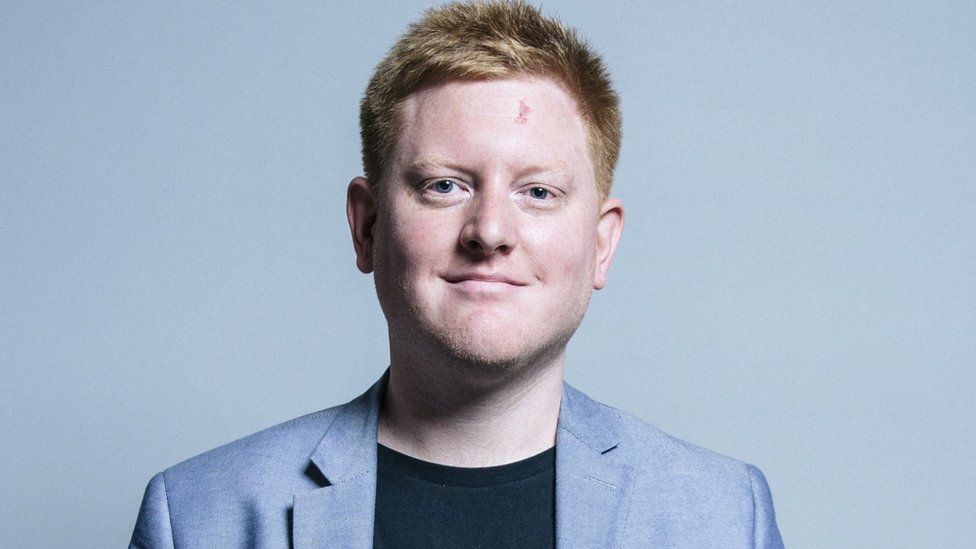 MP Jared O'Mara is to resume duties in his constituency and Parliament after a 12-week absence, his office has said.
The Sheffield Hallam MP was suspended by the Labour Party in October over misogynistic and homophobic comments he is alleged to have made.
Mr O'Mara has apologised for online remarks from 2002 and 2004 but denies some more recent claims.
He was signed off work by his GP on 13 December but has said he now intends to resume duties on a "phased return".
In a statement posted on his website, a spokesman said Mr O'Mara will be resuming his duties "with immediate effect."
He added: "The phased return, on medical advice, will see Jared taking up duties both in Parliament and the constituency."
Mr O'Mara said he was "pleased" to be returning to work and was "delighted to be moving forward and able to represent my constituents".
The 35-year-old MP resigned from the women and equalities committee after political website Guido Fawkes unearthed offensive comments he had made online in 2004.
More comments, involving homophobic language, then emerged dating back to 2002.
Sophie Evans, who had met Mr O'Mara on a dating app before he was elected, told the BBC's Daily Politics he had made comments to her that "aren't broadcastable".
Mr O'Mara apologised for remarks in 2002 and 2004 but "categorically denies" Ms Evans' allegation.
The MP hasn't spoken publicly in Parliament or his constituency since his apology on 23 October.
A Labour party spokesman said it hoped to conclude its investigation into Mr O'Mara soon.
Related Internet Links
The BBC is not responsible for the content of external sites.