Plevin recycling firm to pay £250,000 after man's death fall from lorry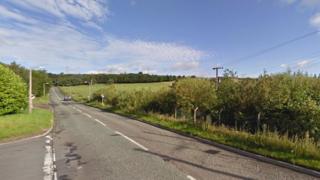 A wood recycling firm has been ordered to pay nearly £250,000 after a worker was killed when he fell from a lorry trailer in South Yorkshire.
Paul Littlewood died in June 2014 after falling four metres from a walking floor trailer at R Plevin & Sons in Hazlehead near Penistone.
The Health and Safety Executive (HSE) said Mr Littlewood's death could "easily have been prevented".
Plevin was fined £216,000 and ordered to pay £31,266 costs.
More news from across Yorkshire
Sheffield Crown Court heard that Mr Littlewood had been manually un-sheeting a lorry at the waste wood recovery site.
Only one wire rope had been in place to stop his fall. Plevin was found not to have carried out a sufficient assessment for sheeting and un-sheeting trailers.
After the hearing, HSE inspector Tim Johnson said Mr Littlewood's death could have been "easily prevented" if the company had used automatic sheeting or self-closing gates with a double guard rail along the work platform.
He said: "The sheeting and un-sheeting of lorry trailers is clearly working at height and the company should have identified the risks and control measures necessary to prevent this fatal accident."