Jane Collins MEP worried by some on UKIP leadership list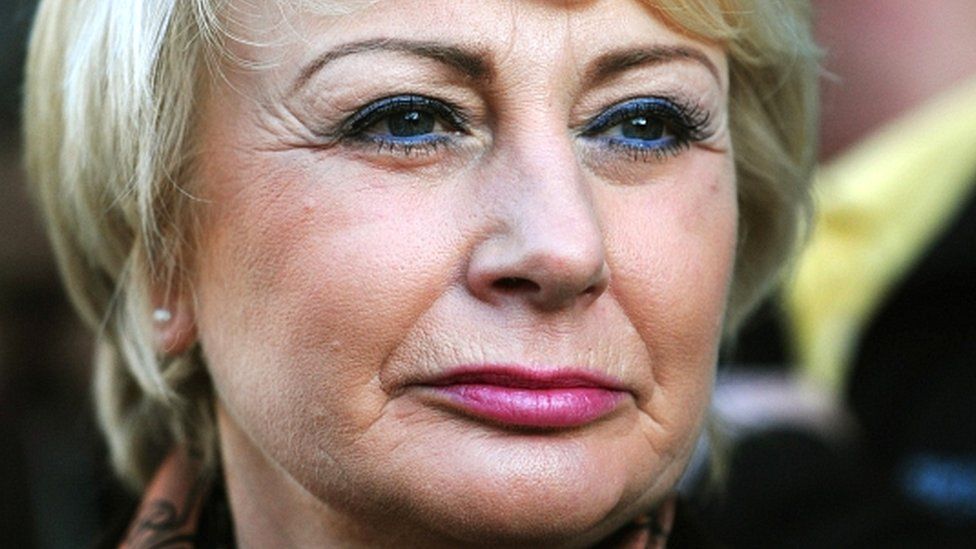 An MEP standing in the UKIP leadership contest has said "there are people on that candidates list that really worry me".
Jane Collins MEP for Yorkshire and North Lincolnshire is one of 11 people standing for the post.
Paul Nuttall, the previous leader, resigned after losing heavily in the Boston and Skegness seat in June.
Ms Collins said any new leader with "an agenda solely based on religion" would "worry" her.
Anne Marie Waters, a former Labour activist and founder of the Sharia Watch pressure group, was announced as a candidate recently and has previously called Islam "evil".
Ms Waters leadership bid has split the party with but Neil Hamilton AM said on Tuesday he did not think Ms Waters looked "out of the ordinary".
Ms Collins also told the BBC the list of candidates had a "lot of 'Johnny-come-latelies'".
The MEP said if she did not win the election she would watch the new leader "very closely over the first few weeks" before deciding what she would do.
Ms Collins could face bankruptcy after she failed to pay more than £350,000 damages to three MPs over remarks she made about the Rotherham child abuse scandal at a UKIP conference.
Ms Collins would not discuss the case but said she had an appeal with the European Court of Justice.
UKIP's national executive committee "consider I'm eligible to be on that ballot paper", she said.
The party's new leader will be announced at the party's annual conference in Torquay on 29 and 30 September. Ballot papers are to be issued on 1 September.
The candidates standing are:
David Allen
Henry Bolton
David Coburn
Jane Collins
David Kurten
Marion Mason
Aidan Powlesland
John Rees-Evans
Ben Walker
Anne Marie Waters
Peter Whittle
Related Internet Links
The BBC is not responsible for the content of external sites.