Go ahead given to £37m South Yorkshire holiday park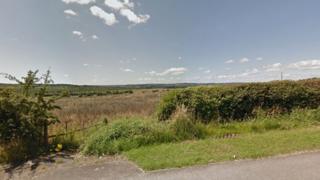 A £37m holiday park is to be built on the site of a former coal mine in South Yorkshire.
Approval to build on the Pithouse West opencast colliery site, near Rother Valley Park was granted by Rotherham councillors.
The plan includes a theme park, adventure centre, camping facilities, woodland lodges, two hotels and a holiday village.
The proposal now needs final permission from the government.
More on this and other South Yorkshire stories
If that is granted work could start on the site later this year and would be developed in five phases over a 12-year period. The pit was closed in 1985.
The 250-acre site is being developed by the Gulliver's Group which operate parks in Warrington, Matlock Bath and Milton Keynes.
Managing director Julie Dalton said the company was "very pleased" the scheme had been approved.
"We are confident that the Secretary of State will recognise the enormous benefit of our plans to the Rother Valley area and the local community," she said.
"Our plans would transform an area of Rother Valley that has been disused for many years."