Buckingham Palace arrest: Charges dropped against Sheffield student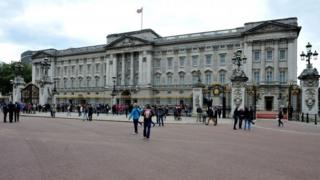 A student who was accused of carrying a folded knife near Buckingham Palace has had the case against him discontinued.
Hang Zhang, 25, was arrested for possession of an offensive weapon in a public place after being found at the main gate of the royal grounds on 12 August.
The Chinese national, of Hawley Street, Sheffield, was subsequently sectioned under the Mental Health Act.
Westminster Magistrates' Court heard the charges had been dropped.
This was believed to be due to his mental health problems, the court was told.