Rotherham man jailed for 'hideous' child sex offences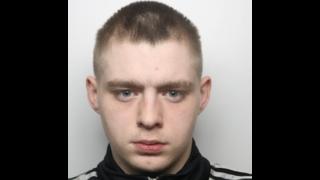 An 18-year-old man who groomed, raped and abused seven girls in a series of "hideous" sex attacks has been jailed for nine years.
Corie Adams, formerly of Matlby, Rotherham, used social media to target some of his victims and lied about his age to carry out the "horrific abuse".
He admitted 11 offences against two girls aged 13 and two aged 14 and a further six offences against three girls aged between 12 and 14.
He was jailed at Sheffield Crown Court.
More news from across South Yorkshire
The offences took place between January 2015 and early 2016.
Adams was arrested and charged following a joint operation by South Yorkshire Police and Rotherham Council.
Mark Langan, from the Crown Prosecution Service, said: "It is clear that Corie Adams preyed upon vulnerable young girls for his own sexual satisfaction.
"He was well aware how young the girls were, and in some instances lied about his own age in order to incite them into sexual activity, frequently initiating contact through social media."
Det Insp John Fitzgibbons, from South Yorkshire Police, commended Adams' victims for their "incredible bravery" and said he hoped the sentencing would provide an "opportunity to begin to heal from this horrific abuse".
He said: "Adams has been remanded since earlier this year because of the risk he posed to young people in Rotherham and the sentence passed down to him today reflects the gravity of his crimes."
Adams, who has been placed on the sex offender register for life, admitted six counts of sexual activity with a child, one count of rape, three counts of causing a child to engage in sexual activity, four counts of inciting a child to engage in sexual activity, two counts of causing a child to watch a sexual act and one count of grooming.