Ben Needham: Mum says toddler is likely to be dead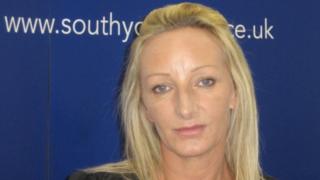 The mother of missing toddler Ben Needham has said she now believes her son is likely to be found dead after disappearing on Kos 25 years ago.
Ben, from Sheffield, South Yorkshire, was 21 months old when he disappeared on the Greek island on 24 July 1991.
Speaking on ITV's Good Morning Britain, Kerry Needham said she had been warned to "prepare for the worst".
Police searches have entered a third week after it emerged he may have been accidentally killed by a digger driver.
Mrs Needham said: "I think it really now is a case of finding him not alive.
"We can't live another 25 years like this, my parents can't and I can't.
"It's not the best solution but it will eventually lay it to rest for us, we're all extremely tired and distressed."
She added: "Twenty-five years living and not knowing where your child is is torment.
"I don't like to say it, but then at least we would know and it would be closure and he can be laid to rest and we can remember him as he was."
Mrs Needham said it was an "agonising wait every day" for news from the police.
She said: "Unfortunately it looks like it's going to be a bad outcome but we'll just try to get on with everything."
About 60 items found in the search are being sent back to the UK for analysis, with police extending their stay to search a second site 750m away from where he was last seen.