Sheffield's 'Yorkshire Ripper' police station to be demolished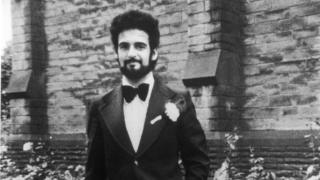 The police station where serial killer Peter Sutcliffe, known as the Yorkshire Ripper, was taken after he was finally caught in 1981 is to be demolished.
The Hammerton Road site in Sheffield, which has been closed since 2014, is to be torn down for safety reasons.
Police who arrested Sutcliffe took him to the building, where he managed to hide a knife in a toilet cistern.
The site was also used as a base after the Hillsborough tragedy by officers collating missing persons reports.
'Outdated'
Demolition work is to start on Monday at the building, which is tucked away in a back street in the Hillsborough area. It has not yet been decided what will be done with the site.
Ch Supt David Hartley of South Yorkshire Police said: "The ageing building had become outdated, inefficient to run and no longer fit for purpose when it closed nearly two years ago."
Sutcliffe was arrested in January 1981 when officers spotted stolen number plates on his car in the Broomhill area of Sheffield.
He was taken to Hammerton Road before he was transferred to West Yorkshire.
Between 1975 and 1980 Sutcliffe preyed on women across Greater Manchester and Yorkshire. He mutilated them and beat them to death.
Sutcliffe was convicted of 13 murders and seven attempted murders and given 20 life sentences. He was recently moved to prison after three decades at Broadmoor psychiatric hospital.