Three unexploded WW2 bombs close part of Sheffield city centre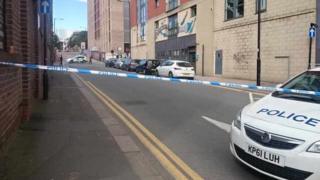 Part of Sheffield city centre was sealed off earlier after reports of three unexploded bombs.
South Yorkshire Police diverted pedestrians and traffic from Matilda Street after three devices, believed to be old World War 2 munitions, were unearthed during building work.
Police liaised with the military's bomb disposal team, Explosive Ordinance Disposal.
The cordon has now been lifted and the area was declared safe.