E.coli discovery behind Thorne tap water ban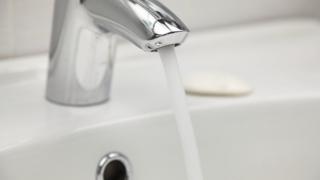 A utility company has said the discovery of E.coli in the water supply is responsible for a tap water ban in place in parts of South Yorkshire.
Yorkshire Water said it believed the bacteria had entered the water network from an external source which it has now identified and isolated.
Some 3,600 properties are subject to a "boil first" instruction, set to remain in place until at least Thursday.
The company has said goodwill payments of £30 will be made to those affected.
It has refused to reveal the source of the contamination.
Charlie Haysom, from Yorkshire Water, said: "The sample results have improved significantly, but we need them to be completely clear before we can lift the boil notice.
"Residents in the affected area must continue to boil their water until we tell them otherwise."