Fourth day of Thorne tap water drinking ban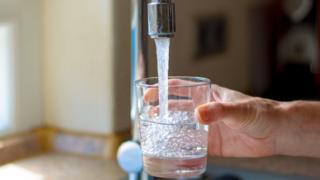 A ban on using tap water without boiling it first is set to remain in place for a fourth day.
Some 3,600 properties in Thorne, near Doncaster, have been without drinking water since Friday when high levels of bacteria were found in their supply.
Yorkshire Water said tests to confirm the water was safe to use were ongoing.
Meanwhile, it has issued a warning after receiving reports of bogus callers suggesting the boil first instruction had been lifted.
Charlie Haysom, from Yorkshire Water, said: "The order is still in place and will remain so throughout Monday.
"Our investigations as to the cause of the incident are ongoing and continue to focus on the Coulman Industrial Estate as a potential source of the problem."
A water distribution centre has been set up at Trinity Academy School in Church Balk, but this also has to be boiled before use.