Two Bradford men arrested on Rotherham sex trafficking charges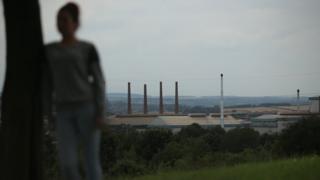 Two men have been arrested on suspicion of trafficking young girls for sexual exploitation by officers investigating child sex abuse in Rotherham.
The men were arrested in Bradford as part of the National Crime Agency's (NCA) investigation into historical child sexual exploitation and abuse.
The offences are said to have taken place against two girls aged 16 and 17.
A total of nine people have now been arrested as part of the NCA's Operation Stovewood.
The operation was launched at the request of South Yorkshire Police.
Its aim is to investigate non-familial sexual abuse in Rotherham, between 1997 and 2013, after a report found at least 1,400 girls were abused in the town during that period.