£2m helipad launched at Sheffield Northern General Hospital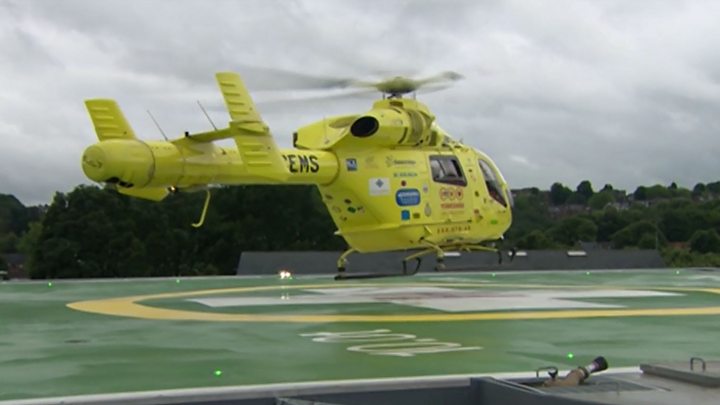 A £2m helipad at a Sheffield's Northern General Hospital has been formally opened.
Fundraising for the new helipad began in October 2014.
The helipad replaces one further away from the A&E department and should therefore "save valuable time and lives", the Sheffield Hospitals Charity said.
The old helipad was built more than 20 years ago and could not be used at night.
Trauma nurse coordinator Neil Strawbridge said people needing life-saving treatment can now be airlifted to hospital and then transferred to the adjacent Accident and Emergency department within minutes.
"The old helipad was quite adequate for landing air ambulances but the issue was that it was about 250 metres from our A&E department so patients needed a secondary ambulance," he said.
Dr Stuart Reid, Major Trauma Lead at Sheffield Teaching Hospitals, said: "Every minute that we can save means the best chance of surviving for these patients.
"We're going to save several minutes in terms of the new position of this helipad.
"Our services will also be available to a bigger group of patients who historically might have been flown to an alternative trauma centre with better landing facilities."