Further arrests in Rotherham child abuse investigation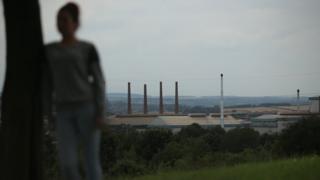 Two men have been arrested in connection with a National Crime Agency (NCA) investigation into historical child sexual exploitation and abuse in Rotherham.
One man was arrested in Rotherham on suspicion of indecently assaulting a girl aged under the age of 16.
A second man was arrested in Sheffield on suspicion of sexual assault against a different girl, also under 16.
The men are currently being questioned by South Yorkshire Police.
Operation Stovewood is investigating non-familial sexual abuse in Rotherham between 1997 and 2013.
It is being conducted at the request of South Yorkshire Police following publication of the Jay Report, which found at least 1,400 girls were abused in Rotherham during the period.
To date, the investigation has collated, analysed and electronically recorded 16 years' worth of material from local agencies - in excess of 120,000 documents.
It currently has 30 suspects and has contacted 83 victims and survivors linked to the priority investigations.