Sheffield raids: Twelve arrested after £100,000 of drugs found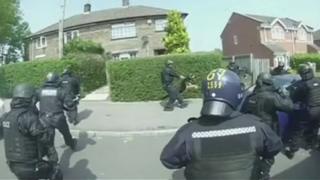 Twelve people have been arrested and drugs worth £100,000 seized during police raids in South Yorkshire.
Homes were searched in the Manor and Arbourthorne areas of Sheffield with four kilograms of cannabis and four kilograms of crack cocaine and heroin found.
More than £40,000 of cash was also recovered in Friday's raids.
Half of those held by police have since been released on bail pending further inquiries.