Polestar Sheffield to close with over 500 job losses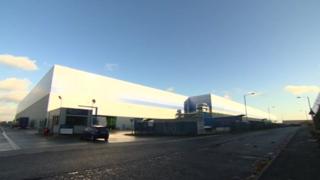 More than 500 workers at a printers in Sheffield are being made redundant after efforts to find a buyer for the firm failed.
Administrators PwC said 548 Polestar employees will be axed as operations cease at Polestar's plant in Tinsley.
All employees have been paid up until 31 May, with some staying on to help decommission equipment, PwC said.
The news follows 65 job losses in the factory earlier this month after the firm went into administration in April.
Zelf Hussain, of PwC, said: "It is with real regret that we have made these decisions, but this was the inevitable consequence of no viable offers being received and a rapid departure of a number of customers."
Sheffield South East MP Clive Betts told the Sheffield Star the announcement was "absolutely devastating".
He said the plant had seen major investment in recent years, and it was "difficult to comprehend" what had gone wrong.
"You have to ask questions about the management," he told the newspaper.
He said he will be working to secure government help for those affected.