Sheffield women's abuse groups awarded £2.4m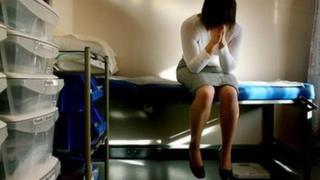 Three Sheffield groups which help abused women and girls have been awarded a total of £2.4m by the Big Lottery Fund.
The Sheffield Recovery and Empowerment Partnership has been awarded £750,000.
The other two groups working out of Sheffield are the Together Women Project (£1.2m) and the Snowdrop Project (£412,000).
Maureen Storey said the money would help fund long term "therapeutic support".
Ms Storey, from VIDA (formerly Sheffield Domestic Abuse Forum), the lead partner in the Recovery and Empowerment Partnership, said receiving such sums would help them support women trying to build "resilience to future harm".
In total the Big Lottery Fund, which helps community groups in the UK, is investing £45.5m in 63 projects nationwide.