Sheffield clinic criticised over IVF form blunder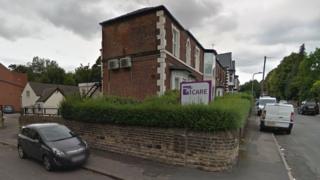 An IVF clinic has been criticised by a judge after a clerical blunder meant a man had to go to court to be legally declared the father of his child.
Sir James Munby said CARE Sheffield had given the man and his partner the wrong consent form to fill out before undergoing fertility treatment in 2009.
Staff also wrongly stated the man's sperm had been used when it had come from an anonymous donor.
In a ruling, Sir James said the clinic was "seriously deficient".
CARE Sheffield apologised to the couple in January 2016, saying it offered its "sincerest apologies...for the distress this matter has caused."
This case is among 15 - involving a number of clinics - brought before the courts after the UK's fertility regulator identified the form-filling errors.
The High Court heard the parents filled out a consent form in February 2009 but a change in the law, which came into force before the IVF treatment began in April 2009, meant it was no longer valid - putting in doubt the man's right to call himself his child's legal parent.
CARE Sheffield wrote to the couple in 2014 to highlight the issue and said the only remedy was for the father to apply for adoption order.
The man said he felt "total devastation" and was "numb and shocked" when he was told.
Ruling that the man is the father of the child, Sir James said the clinic had failed to give the couple the support they were entitled to look for.
He also criticised the delay in apologising to them.
"The clinic's behaviour is by no means the worst I have seen in the course of considering all these cases, but it was, nonetheless, seriously deficient," he said.
A spokeswoman for CARE Fertility Group said it was "sorry for the upset this has caused" and was "working hard to correct the errors made".