Absconded HMP Hatfield prisoner returned to jail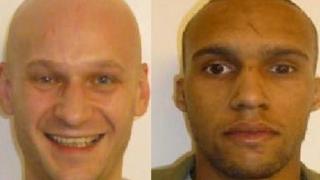 A man who absconded from HMP Hatfield in South Yorkshire has been arrested at an address in Hull.
Jeremiah St Phorose, 27, is believed to have left the open prison, on Thorne Road, Hatfield, Doncaster, on 28 March with another prisoner.
St Phorose, who was originally from Hull, had been serving an indefinite life sentence for offences including burglary and wounding.
Humberside Police said St Phorose had been returned to jail.
The second absconder, Darrel Bryce, 31, originally from Nottinghamshire, was serving an indefinite life sentence for robbery and possession of a firearm.
He remains at large and police have advised the public not to approach him.