Volunteers needed for Sheffield Special Olympics GB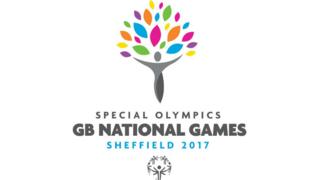 About 1,000 volunteers are needed for the Special Olympics GB's 2017 National Summer Games to be held in Sheffield.
The volunteers will help the games be staged at venues in the city in August of the same year.
About 2,600 athletes with intellectual disabilities will compete in 19 sports and an opening ceremony at Sheffield United's Bramall Lane.
Chris Hull, one of the organisers, urged people to volunteer and "make these games the very best they can be".
Mr Hull said there was a wide range of opportunities to help including officiating, accommodation, transport and stewarding among others.
"It's going to be the biggest disability sport event next year in this country", he added.
The National Summer Games event is held every four years, with the 2013 event having been staged in Bath. The games were also held in Sheffield in 1993.
Councillor Julie Dore, leader of Sheffield City Council, said the decision was "testament to the fact that Sheffield is a great sporting city".
The council estimates the economic benefit of hosting the games in Sheffield could be £1.5m.
The games will run from 8-11 August 2017.