Teenager arrested over Manor Estate Social Club death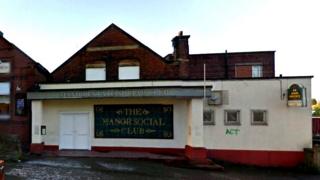 A teenager has been arrested on suspicion of murder following the death of a woman at a Sheffield social club.
South Yorkshire Police said an "alleged altercation" took place at the Manor Estate Social Club on City Road, Arbourthorne, on Sunday night.
The 50-year-old woman, who has not yet been named, died at Northern General Hospital on Monday.
The 18-year-old Sheffield woman arrested on suspicion of her murder has now been bailed.
Witnesses are being urged to come forward.