Manor Estate Social Club: Woman dies after 'altercation'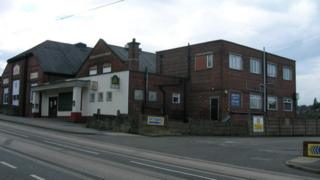 A woman has died after an incident at a social club in Sheffield.
The 50-year-old, who has not been named, was taken to the Northern General Hospital in the early hours of Monday but later died.
Police said the woman was at the Manor Estate Social Club in City Road, Arbourthorne, on Sunday evening when it is thought an "altercation" took place.
South Yorkshire Police have appealed for witnesses who were at the venue to come forward.