Car cloning arrests in Leeds, Bradford and Bournemouth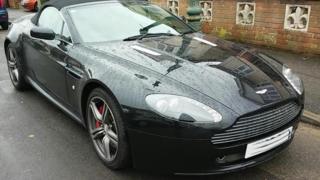 Six people have been arrested following a series of raids linked to a "highly sophisticated" £2m car-cloning ring.
Five men and a woman were arrested at addresses in West Yorkshire and Bournemouth in connection with the theft and cloning of 180 vehicles.
Several high-value cars and number plates were recovered as well as a lock-picking kit and diagnostics machine used to reprogram vehicles.
West Yorkshire Police said the ring had been operating since 2009.
Det Supt Pat Twiggs said: "The operation is focused on vehicles being stolen, primarily in the south of England, without keys using specialist equipment and then transported to Leeds where they are professionally cloned using the identities of legitimate vehicles and sold to innocent buyers through used car publications and websites."
He said the men, aged 46, 44, 39, 37 and 32, and woman, aged 43, were arrested at addresses in Alwoodley, Yeadon and Adel, in Leeds, and at properties in Idle, in Bradford, and in Bournemouth. An industrial unit was also raided in Pudsey.
All six people have been released on bail pending further inquires.
Among the vehicles recovered were an Aston Martin Vantage worth £38,00 and an Audi Q7 worth £16,000.