Sheffield Business Innovation and Skills office closure challenged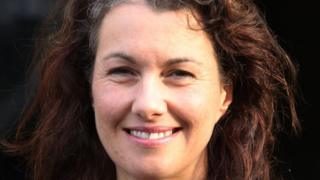 MPs have called on the government to reconsider closure of the Sheffield office of the Business, Innovation and Skills Department.
The office is due to shut by 2018 and employs 247 staff.
Sarah Champion, Labour MP for Rotherham, said in a debate at Westminster Hall the decision showed "a complete lack of common sense".
Jo Johnson, the government minister, said the department was "committed to delivering efficiency savings".
Ms Champion was among several MPs to ask to see the evidence underpinning the decision.
She said the government was "taking action that hits the north disproportionately hard".
'Families and fortunes'
Nick Clegg, former deputy prime minister and Liberal Democrat MP for Sheffield Hallam, said the decision was a "political choice by the secretary of state".
The decision was "doing a considerable amount of damage to the livelihoods and families and fortunes of hundreds of people in Sheffield and South Yorkshire", he added.
Mr Johnson, minister for Universities and Science, confirmed there would be no compulsory redundancies before May 2017.
"The new business model would deliver savings of £350m by 2020," he said.
Mr Johnson was unable to provide a figure for the savings from closing the Sheffield office when asked by MPs in the debate. The closure would not "mean a London-centric department", he added.