Developer withdraws Sheffield affordable homes deal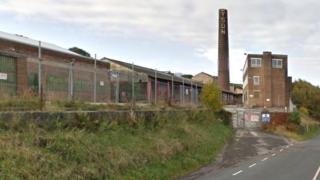 Developers wanting to build on Sheffield's greenbelt have backtracked on a commitment to spend £1.8m on affordable housing.
Planners granted permission for Avant Homes to build 88 homes on the former Dyson factory site near Stannington.
In January, Avant signed a legal agreement to pay for affordable housing, but has since said it is "unviable".
The council said it had been "misled".
The brown-field former factory site is on the edge of the city in Sheffield's greenbelt.
'Lack of respect'
Avant Homes signed a legal agreement in January to pay £1.8m towards affordable housing as part of its application for planning permission but two weeks later applied for it to be removed under what is known as Section 106BA.
A spokesperson said: "We have been totally transparent and open with council officers at expressing our view that the scheme cannot viably support an affordable housing contribution.
"This is not a situation where we have sought to present one position prior to determination and a different one following the grant of planning permission.
"The current Section 106BA application should not be seen as 'playing the system' but rather as a housebuilder respectfully asking for a fresh set of eyes to take a second look and advise the council accordingly."
Councillor Peter Rippon said Avant had shown a lack of respect and "misled" the council and community.
"It isn't good enough to state that they always said affordable housing wasn't viable," he said.
"Their commitment weighed significantly in our decision to approve planning permission. Without it, permission would almost certainly have been refused."
He said the company was "misusing regulations" and urged Avant Homes to reconsider.
Kate Webb of the housing charity Shelter said developers should assume they have to provide housing for the community and said the "entire way we sell land and build houses is broken in this country".
"We need to get much tougher on loopholes which allow developers to wriggle out of really reasonable agreements."