Sheffield independent tree panel to consider 36 cases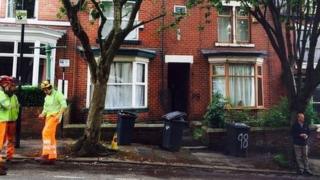 An independent panel set up to help resolve disagreements over the felling of trees in Sheffield will consider 36 cases at its first meeting.
It was appointed after thousands of people campaigned to stop 12 trees being chopped down as part of a £2bn road improvement project.
The panel will investigate any proposed works that attract objections from more than half of respondents.
Of the 62 streets surveyed 36 will be referred to the panel.
Panel chairman Andy Buck said it would meet "in the coming weeks" to consider the evidence and residents concerns before presenting its advice to the city council.
The panel consists of five people, including arboricultural and road safety and traffic engineering consultants.
Details of the panels findings will be published online.
The tree felling is part of Sheffield City Council's Streets Ahead, a five-year £2bn road improvement project carried out by contractor Amey.