Toilet revamp at Thomas Crapper's birthplace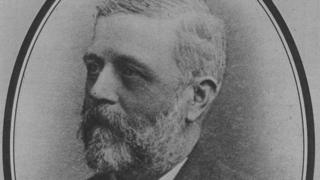 A £30,000 project to refurbish the public toilets in the birthplace of legendary lavatory maker Thomas Crapper is set to begin.
The facilities at The Green, in Thorne, will undergo renovation after funding was secured from the Town Centre Innovation Fund and Doncaster Council.
Thomas Crapper, whose name is synonymous with public conveniences, was born in Thorne, in 1836.
The work, due to start on Monday, is expected to take six weeks to complete.
The leader of Thorne & Moorends Town Council Martin Williams said: "So many toilets are closing down all over the place so we thought that it would be good to refurbish some so all of the shoppers have got some decent facilities.
"I can't get him [Thomas Crapper] to open them but we could make it a memorial to him and put up a blue plaque."
Public toilets in South Parade will be opened while the work is completed.
According to the Thomas Crapper & Co website, despite popular thought Mr Crapper did not invent the WC but was behind a number of important innovations in sanitation.
Mr Crapper died in 1910 and is buried in Elmers End Cemetery, in Beckenham, Kent.