Sheffield City Council thanks library volunteers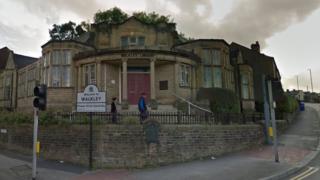 Volunteers who have taken control of 14 former local authority libraries in the past 12 months have been praised for their hard work in keeping them open.
Labour-run Sheffield City Council relinquished control of the facilities in September 2014 citing government budget cuts.
More than 600 volunteers have come forward to ensure they stayed open.
Councillor Isobel Bowler said: "We're deeply grateful for all they work they have done."
Ten of the libraries are classed as "associate" libraries with the council providing up to £262,000 support per year until 2016/17.
They are Ecclesfield, Frecheville, Gleadless, Greenhill, Jordanthorpe, Newfield Green, Stannington, Totley, Upperthorpe andWalkley.
Four other libraries - Broomhill, Park, Southey and Woodhouse - are described as "co-delivered" and receive funding to cover building and maintenance costs.
A fifth co-delivered library, Burngreave, will be taken over by volunteers in October.
Ms Bowler said: "There was really no guarantee that we would be able to keep all 14 of the libraries that are currently run by volunteers open so today is about saying to all those people, all those 600 people, thank you so much for doing that."
Despite the council support some volunteers say a large potion of their time is taken up with raising additional money.
Bob Mynors, a trustee of Stannington and District Library Group, said: "We still have some financial support from Sheffield City Council, but that will end in about 18 months time, and even that does not meet all our bills so fundraising is one of our key activities."