Abuse claims against ex-Rotherham mayor Barry Dodson 'not result of feud'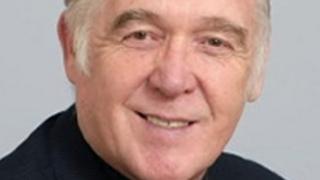 A woman who alleges she was sexually assaulted by a former mayor of Rotherham has denied wanting to "bring him down" because of a grudge.
Barry Dodson, 67, is said to have attacked her in 1987 when she was 13-years-old.
Details of the alleged assault emerged after the woman, now 41, sent an email to Mr Dodson in June 2014, while he was mayor of the town.
Mr Dodson, of Cranworth Road, Rotherham, denies indecent assault.
In an email read to the court, the woman, who cannot be named for legal reasons, said: "I think it's time people knew what kind of man you are, a dirty pervert who loves children.
'Nasty threat'
"What you did to me has haunted me since I was 13 and in order to move on I need to put this ghost to rest.
"You have ruined my life and I think it's about time I return the favour."
Defending, Louise Sweet said: "Did you send the email as a nasty threat to Mr Dodson because you did not like him and you wanted to bring him down?"
The woman replied: "I sent the email because of what he did to me, not for any other reason."
The court heard the woman had also made an allegation of sexual assault against another man in December 2013.
Miss Sweet asked: "At no time during the course of the police investigation did you ever say about this thing that has been preying on your mind, this thing that haunted you?"
The woman replied: "No."
The trial continues.