Sheffield robbery victim Stephen Starkey dies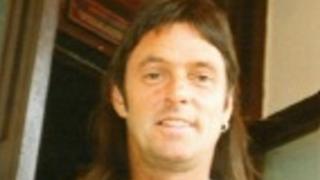 A 61-year-old man assaulted during a robbery at his house on Christmas Day has died in hospital.
Stephen Starkey was at home in Reney Crescent, Lowedges, Sheffield, when the assault took place at about 10:30 GMT.
South Yorkshire Police said a man attacked Mr Starkey in the house before stealing a games console and cash.
Police have arrested a 40-year-old man on suspicion of murder and bailed a 37-year-old man arrested earlier on the same charge.
'A terrible thing'
Neighbour Sydney Fisher told BBC Radio Sheffield: "It's not the first time that Steve's been attacked in his own home and had money taken - it happened a few months ago.
"It's shocking. It's a terrible thing to happen at any time but on Christmas Day particularly.
"You could always have a little chat and a laugh with him. He was a very friendly man. He was a nice guy."
Derek Wilkinson, a friend and neighbour, said Mr Starkey managed to get over the road to his house to raise the alarm after he was assaulted.
He said Mr Starkey had walked into an ambulance after he was treated by paramedics.
"He was a very nice fella and he'll be missed," he added.
Mr Starkey had been in his house for 30 years and had worked as a caretaker for the council's housing department before he retired, according to Mr Wilkinson.
A post-mortem examination is yet to be carried out, police said.