Helpline launched for Rotherham child abuse victims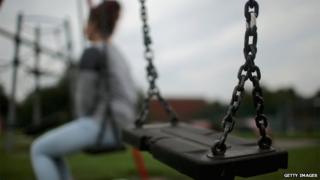 A new confidential helpline has been set up for victims of child abuse in Rotherham.
The 24-hour support service is being staffed by the NSPCC and will be available seven days a week.
The move comes after a report by Prof Alexis Jay in the summer revealed up to 1,400 children were victims of abuse in Rotherham between 1997 and 2013.
Girls as young as 11 were raped, trafficked to other towns and cities, beaten and doused in petrol.
The revelations led to heavy criticism of Rotherham Council and South Yorkshire police and prompted a number of resignations. MPs said the council and police ignored "compelling evidence" about the scale of the abuse.
The helpline is for people who have suffered abuse in the past and for those who are being exploited now.
Rotherham Council leader Paul Lakin said: "We know how important it is that when people feel the time is right for them to ask for support, it is crucial that we make sure help is as easy to find as possible."
The helpline can be contacted on 0800 7319256 or via email at rotherhamcsesupport@NSPCC.org.uk