Man stole £20k from Bluebell Wood Children's Hospice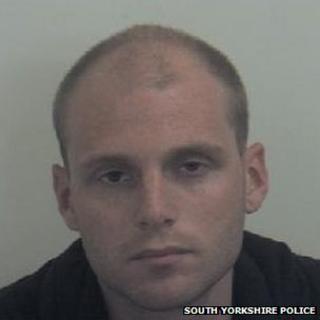 A man who stole more than £20,000 from a charity for terminally ill children has been jailed for two years.
Richard Shepherd, 26, took money from Bluebell Wood Children's Hospice, in Rotherham, while working as a finance assistant.
He was caught on camera stuffing bundles of money into his pockets.
Shepherd, of Aisby Drive, Rossington, was jailed at Sheffield Crown Court having pleaded guilty to theft.
South Yorkshire Police said staff at the charity had become suspicious after Shepherd was seen counting large piles of money, which was outside of normal procedure.
The hospice installed covert cameras that captured Shepherd putting money in his pockets before leaving the office.
After his arrest in July 2013, financial investigators found Shepherd had been paying significant sums of money into his bank account between December 2012 and July 2013.
PC Angela Hardwick described Shepherd's actions as "deplorable".
She said: "To steal donated money from a charitable organisation, especially one that provides essential care and support for terminally ill children and their families, is despicable.
"The money he stole allowed Shepherd to fund a lifestyle far above that afforded by his legitimate income."