Picture Sheffield celebrates 60,000th image and 15th birthday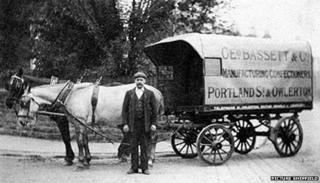 A digital archive of Sheffield pictures has added its 60,000th image 15 years after being set up by the city council.
To mark the anniversary, Picture Sheffield has produced a calendar of a dozen of the pictures.
The archive covers a 500-year period of images, from the 1500s to the present day.
It includes royal portraits, local nobility, photos from the city's cutlery trade and football heritage, landmarks, pubs, shops and people.
The earliest image in the catalogue is a 1578 portrait of Mary Queen of Scots, who was imprisoned in Sheffield in the 1500s.
Sheffield City Councillor Mazher Iqbal said the council was "incredibly proud" of the collection, which he said was one of the first digital library resources in the UK when it launched in 2000.