Monckton coking plant to close after 130 years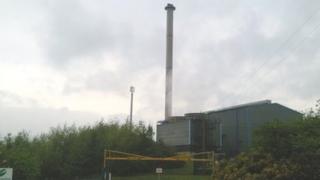 A coking plant near Barnsley is to close at the end of December, after 130 years of production at the site.
Monckton Coke and Chemicals is the only independent coke plant in the UK.
Hargreaves Services, which bought the site in 2005, said the business had failed to secure enough long-term contracts.
The company issued staff with redundancy notices in October and consulted its 130-strong workforce on plans to close the plant.
It said there had been no significant improvement in market conditions or customer demand since the initial announcement in September to review the site's future.
But the firm pledged to look for alternative employment opportunities for staff, both within the wider company and externally.
The plant, which supplies coke destined for use in glass, detergents and steel manufacturing, has been hit because Chinese coke suppliers are able to undercut international prices.
It had been expected to make a profit of £2m in the current financial year to May but Hargreaves Services said the outlook beyond this year was "very poor given current market prices".
Last year the company closed the Maltby coal mine, near Rotherham.
Steve Morris, regional officer for the GMB union, which has about 80 members at Monckton, previously said the closure would mark "the final nail in the coffin of the coal industry in Yorkshire".