FA announces grassroots investment for Sheffield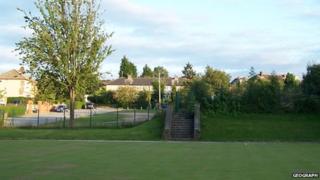 Sheffield has been chosen as the location for a pilot partnership between the Football Association (FA) and local authorities.
The city council approved the plans earlier, making it the first place to benefit from FA investment in grassroots football.
Thorncliffe and Graves sports centres will be first to get new facilities.
Councillor Isobel Bowler said the £9.6m was "the biggest ever single investment in outdoor sports facilities".
Last month, FA chairman Greg Dyke said grassroots football facilities in England were severely lacking.
Ms Bowler said: "Football is Sheffield's biggest team sport with over 800 teams, most of which are junior and youth teams.
"Cuts to our budgets in Sheffield mean it is getting harder to maintain our local pitches."
Mr Dyke said: "I must congratulate Sheffield City Council for their ambition. They recognise the importance of football to this great city and came to us to help find a solution to the problem of maintaining and funding facilities."
Thorncliffe Recreation Ground in the north of the city will get a floodlit 3G artificial pitch, up to three adult grass pitches and a changing pavilion.
Graves Leisure Centre in the south will have two 3G pitches, an adult grass pitch and changing facilities.
Both are expected to open in 2016.
The council said the city could get a total of six hubs with a second phase of investment in grass pitches.
It said funding would come mostly from the FA and local and national organisations, with the council contributing just over £1m.
After the Sheffield pilot, it is hoped investment will continue to 29 more towns and cities.
Graves Leisure Centre was also chosen to be a sports medicine hub in 2012, and Thorncliffe Recreation Ground was chosen to be the site for a new £7m sports centre and swimming pool.