Monckton coke plant jobs threat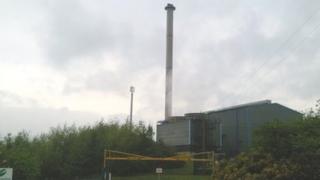 About 120 staff at a coking plant near Barnsley are facing redundancy amid plans to close the 130-year-old site.
Hargreaves Services said employees at Monckton Coke and Chemicals have been issued with redundancy notices and a 45-day consultation period has begun.
The company, which bought the site in 2005, said only a "significant change" in market conditions and demand could secure the plant's future.
Monckton is the only independent coke plant in the UK.
Discussions were continuing with key export customers, a spokesman added.
Increasingly challenging markets
Hargreaves announced plans to review the future of Monckton in September.
It said that though the site was budgeted to make a profit of £2m in the current financial year, the outlook beyond this year is "very poor given current market prices".
It said closing the plant would cost about £4.8m, including remediation costs, but would free up more than £22m.
Gordon Banham, chief executive officer at Hargreaves, said: "Whilst great progress has been made by the team in improving efficiency and environmental performance over the past ten years, the coke markets have become increasingly challenging for the business.
"I have worked closely with the management team and it is with great personal sadness that we find ourselves having to start this consultation process."
Steve Morris, regional officer for the GMB union, which has about 80 members at Monckton, said: "This is a sad day. It marks the final nail in the coffin of the coal industry in Yorkshire."