Rotherham child abuse case police officers face inquiry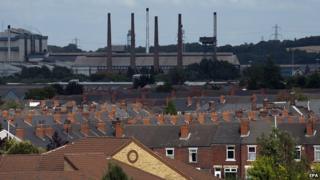 Fourteen South Yorkshire police officers face investigation after a report criticised the force for its handling of child sexual exploitation (CSE) investigations in Rotherham.
The officers have been referred to the Independent Police Complaints Commission (IPCC), the force said.
Ch Supt Jason Harwin said more referrals could follow.
The IPCC said it had received a referral from South Yorkshire Police but no investigation had been launched.
A force spokeswoman said: "South Yorkshire Police has now referred 14 people to the IPCC and may make further referrals should the criteria be met.
"Both South Yorkshire Police and the independent investigation will remain in constant dialogue with the IPCC."
A report, published by Professor Alexis Jay in August, detailed how 1400 children had been subjected to trafficking, rape and other sexual exploitation over a 16-year period and how their abuse had been ignored by a range of agencies, including police, councillors and council officials.
The IPCC investigation comes after a whistleblower told the BBC she had regularly passed details about alleged abusers to senior officers but they had failed to act.