Jasmyn Chan Foundation to be set up in memory of teenager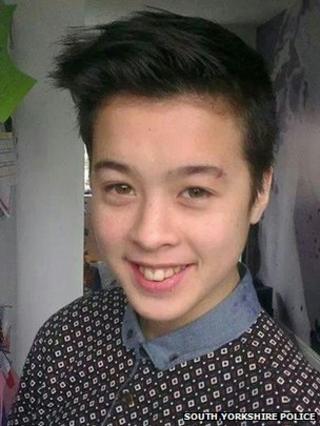 The parents of 14-year-old Jasmyn Chan, who was knocked down and killed in Sheffield, are setting up a charity in her name.
The Jasmyn Chan Foundation will raise money for good causes that she supported.
The first event is this weekend and Jasmyn's family hope to raise £5,000 in order to gain official charity status.
Before her death, Jasmyn had donated her hair to be made into a wig for children with cancer.
The 27in of hair went to the Little Princess Trust, and the charity will be one of those to benefit from the new foundation along with Teenage Cancer Trust.
"She just wanted everybody else to be happy," said mum Paula McCullie. "As long as everybody else was happy, she was happy."
The fundraiser will be held on Sunday at the Embassy Club, Mansfield Road, Sheffield.
A man has appeared in court charged with causing Jasmyn's death by dangerous driving in a hit-and-run crash.
Naseeb Ellahi, of Ash Road, Birmingham, will appear at Sheffield Crown Court on 21 October.
Jasmyn was killed while crossing Normanton Hill in Sheffield on 9 May.