Conservative South Yorkshire PCC candidate announced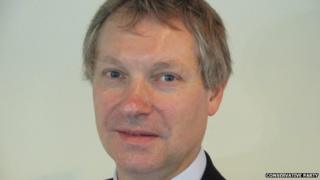 The Conservative party have announced their candidate for the forthcoming South Yorkshire Police and Crime Commissioner elections.
Ian Walker has been chosen to represent the party in the 30 October election to find a replacement for Shaun Wright.
The Labour party candidate, Dr Alan Billings, and UKIP candidate, Jack Clarkson, were announced last week.
Mr Walker, 55, from Sheffield, is the managing director of Rotary Electrical UK and is married with four children.
He said: "Police and crime commissioners are helping to tackle crime up and down the country, making Britain a safer place to live, work and raise a family and, if elected, I will make sure the people of South Yorkshire also feel those benefits.
"Recorded crime is down 15% in South Yorkshire thanks to the hard work of the police and we have a plan of action to continue to tackle crime, which includes stopping people becoming criminals and making the police answer to the community."
Mr Wright stood down from his position as South Yorkshire's PCC after a report found 1,400 children in Rotherham were victims of child sexual abuse from 1997 to 2013.
He had been head of Rotherham children's services between 2005 and 2010.