Elderly Sheffield woman injured in burglary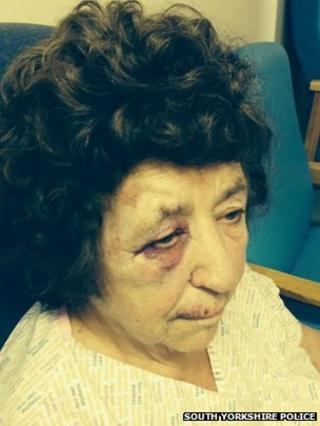 An 80-year-old woman has suffered injuries during a burglary at her house in Sheffield.
South Yorkshire Police said the victim, who does not want to be named, heard noises upstairs in her home in Charnock Drive on Thursday.
She was then confronted by two masked men demanding money, one of whom threatened her with a screwdriver.
The woman handed over some money and was injured as she escaped from the grip of one of the men.
She managed to alert her neighbours who contacted the police.
The two men had fled the scene when officers arrived but, despite a search of the area, were not found.
They are described as being in their early 20s and of slim build.
They reportedly spoke with local accents and wore woollen hats and rubber gloves.