Rain damaged Barnsley bus station reopens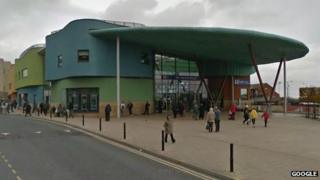 Barnsley Interchange has reopened after being forced to close when heavy rain damaged the roof on Friday.
The bus station was shut at the weekend while structural engineers assessed the damage.
David Young, from South Yorkshire Passenger Transport Executive, said it was closed as they "could not be confident the ceiling would stay up".
Travel South Yorkshire tweeted on Monday to say the bus station has reopened.