Threatened Sheffield libraries to remain open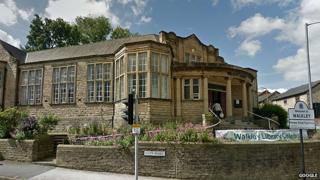 All 15 Sheffield libraries threatened with closure will remain open after the city council agreed to let community groups run them.
The branch libraries were due to shut as part plans to cut £50m from the council's budget over the next year, following a reduction in the authority's government grant.
The council will continue to directly run the central library and 11 branches.
The new system will start in September.
Following protests over the proposed closures, community groups were invited to submit business plans for the running of the libraries.
The council will maintain the library buildings and associated costs for five libraries which will be staffed by volunteers, with up to 15 hours of support per week from council staff.
'Different funding'
Ten "associate" libraries will be staffed and maintained by volunteers with the council providing up to £262,000 support per year for up to three years.
Kathryn Taylor, from a community group which is taking over the Woodhouse library in the east of the city, said she was pleased to hear the news.
"Our aim is to provide the same level of service which Woodhouse has always had, and then to look at what else we can do," she said.
"As a community group, we're able to access different funding and we want to make more of the library space and the activities we have planned."