Dewsbury woman jailed for killing Sheffield cyclist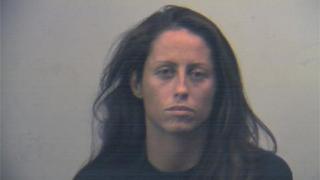 A "scorned" woman has been jailed for four years for killing a cyclist in a crash while in pursuit of her boyfriend.
Emma Egan, of Spindle Close, Dewsbury, drove her car into father-of-two Eric Codling, 55, on Whirlowdale Road in Sheffield in November.
Egan, 26, was sentenced at Sheffield Crown Court after pleading guilty to causing death by dangerous driving.
Mr Codling's widow, Karen, said the sentence was too lenient.
She said: "I think it's disgusting. Words can't describe how I feel. It's just not enough and it never will be."
Mrs Codling said it was "heartbreaking" their two daughters would grow up without their father.
The court heard Egan was driving at about 70mph in pursuit of her boyfriend who had just jilted her.
She wept throughout the sentencing and said she was "deeply and profoundly" sorry for what happened.
PC Dan Church of South Yorkshire Police said: "This case is clearly [about] a woman scorned.
"She was very upset about the way she had been treated by her boyfriend and although she had a choice to stop and think twice about doing what she did, she chose to go and have it out with him."