Doncaster Solar Centre investigations 'took too long', report says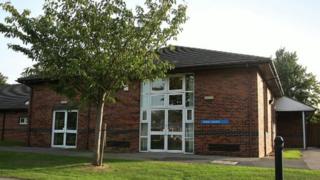 A report into the abuse of vulnerable adults at a day care centre in Doncaster has criticised how long it took to investigate the allegations.
Last year two people were jailed for humiliating and assaulting users of the Solar Centre between 2005 and 2007.
A Serious Case Review published six years after allegations were first reported said families felt "kept in the dark" by the safeguarding board.
The board apologised and said the review "should have happened sooner".
James Hinds, 59, and Susan Murphy, 43, were found guilty in May 2013 of 25 counts of ill-treating 12 outpatients, and were each jailed for two years and nine months.
They were charged in August 2012, despite allegations of abuse at the Solar Centre being reported in March 2007.
'Victimisation and abuse'
The Doncaster Safeguarding Adults Partnership Board (DSAPB) commissioned this Serious Case Review (SCR) in July 2013, but report author Gill Poole said that was too late.
"The abuse at the Solar Centre was of multiple victims by multiple perpetrators," Ms Poole said.
"In the view of the independent author, the victimisation and abuse of the patients who attended the Solar Centre meets the criteria for a Serious Case Review, and one should have been commissioned sooner."
During the trial, Sheffield Crown Court heard all those abused were extremely vulnerable adults with limited communication abilities and a range of physical disabilities including blindness.
Many patients were being slapped and hit around the head.
Hinds threw one man into a wheelchair, dragged another to the toilet and hit another with a microphone, while Murphy locked one woman in a cupboard, the court heard.
Ms Poole said: "The families interviewed do not feel that the impact of the substantiated abuse on their family members or themselves has ever been acknowledged by agencies.
"The relatives felt they had received no support; at a time when they were devastated by knowledge that their loved ones had been abused."
She recommended that DSAPB apologise to victims and their families for the "length of time the various processes have taken", and for not keeping them informed throughout.
DSAPB's independent chairman Roger Thompson said: "I wish to apologise for the length of time it's taken for all these facts and a review like this to have taken place.
"It should have happened sooner and if that had happened it would have helped to at least bring closure to some of the relatives of the victims."