Jasmyn Chan hit-and-run death: Crossing plan for road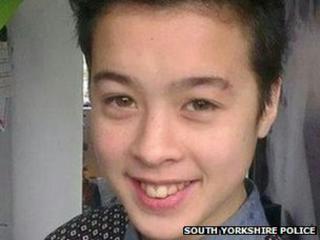 A new crossing and other measures will be introduced near the site a teenager was killed in a hit-and-run crash.
Jasmyn Chan, 14, was hit by a vehicle on Normanton Hill in Sheffield on 9 May after pushing a friend out of danger.
Sheffield city councillor Jack Scott said a crossing would be installed while new road signs and street lights would help make the area safer.
Details of the plans come as a 12,000-strong petition calling for action is due to be debated by the council.
Mr Scott said: "We have already done a number of things ... to make the road safer and we've got more planned, particularly about installing a crossing which will help us to make sure this tragedy never happens again."
It is understood the crossing is unlikely to be built until the next financial year.
He said the council was also working with South Yorkshire Police to enforce the 30mph speed zone with mobile speed cameras and running road safety education lessons with local schools.
He added homeowners would be asked to cut back any hedges to ensure they did not block the "very narrow pavements".
Petition organiser Sandra Bradley, who lives near the site where Jasmyn was killed, said: "I think in memorial to Jasmyn we need to make Normanton Hill as safe as possible and ensure that this never happens again."
Under council rules any petition gathering more than 5,000 signatures must be the subject of debate at a council meeting.
A 32-year-old man arrested on suspicion of causing death by dangerous driving remains on bail.